My first month on Fiverr
28th November 2021

Background:

Before I go through my first month on Fiverr, I'll provide a bit of background as to why I started working freelance in the first place:

I had applied for an apprenticeship to do my Architecture Part 2 at the University of Bath this September (September 2021).

It was great, I had a sponsor lined up, I quit my job to give myself 2 weeks "holiday" until I started at the new place, I didn't have to worry about funding and I'd get a wage and a guaranteed job at the end of the apprenticeship and complete it as a fully qualified Architect - sounds too good to be true, right?

Well, it was.

My sponsor pulled out two days before I was due to start, derailing the plans I had made for the next 3 years of my life in doing so.

I had no choice but to defer as I had no funding and couldn't relocate in time (the apprenticeship was remote, the full time degree was on-site).

To say I was disappointed would be an understatement but I also had a funny feeling something like this would happen.

As I had a year to kill, I thought I'd try my hand at freelance work and ended up making an account on Fiverr and Upwork.

The rising talent badge:
A while went by with no messages coming my way.

Then one day, I received a notification on the Fiverr app saying "your account has been awarded the 'rising talent' badge".

I didn't really understand what that meant so I looked into it.

Turns out the 'rising talent' badge is an RNG badge Fiverr awards to new accounts to give them some exposure, then after about a month the badge disappears and you can't get it again (as far as I know).

Very thoughtful of Fiverr to have a scheme like that in place!

Soon after getting this badge, I got two more notifications...
My first two jobs:
Two buyers had messaged me on the same day asking me to produce some 3D models of their products. I'm not going to lie, I was really excited and was really keen to deliver some amazing models.

The buyers were both really polite and provided loads of information and it went really smoothly.

They both gave me 5-star reviews which was really kind.
3D model of packaging for a hemp-based product
Types of buyer:
The first few buyers were great; really clear, gave plenty of information so I could deliver exactly what they wanted, gave great reviews and even tipped occasionally!

Not too long after, I was introduced to the other "types of buyer".

This was generally buyers who would ask for one thing, expect another, make their problems my problems, have woefully poor communication (I don't mean poor english, they literally wouldn't respond for days and then say "is it done?") and these types of buyer were always really, really stingy.

Some would choose the cheapest package and expect to receive the fruits of the most expensive package. Some would even cancel because they had asked for one simple untextured model but for some bizarre reason expected to receive 35 textured models with decals and custom lighting? What?

And sadly, there are about 100 of these types of buyers for every nice buyer on Fiverr and I think this is where the ethos of Fiverr begins to fall apart.
Types of buyer
Criticisms of Fiverr:
There is a dichotomy that comes with Fiverr. Whether this is exclusive to 3D modelling gigs, I don't know. But the issue lies wherein you price your jobs low (e.g $10) to get work but if the work that you receive takes longer than 1 hour, you're already working for less than minimum wage.

And if you price your jobs higher (e.g $50) people suddenly expect the world but still undervalue the work they want.

Of course, one stance on this issue is "if it takes you longer than x hours, you're bad at your job" which may be true in some cases. But if you're working with a 3D modeller who is so proficient that they can model any complex geometry in a very short amount of time, they are without a doubt worth more than a max. of $10 per hour.

The other factor relies on the unforseeable nature of the buyer.

In my first two jobs, I was given all the information I needed and was able to complete both jobs in about 4 hours.

In all other jobs, I have had to do revision after revision because buyers were giving me one-word answers or were telling me "the client changed their mind and they want it like this now".

And when I ask for more money for the additional revisions (because the additional revisions are adding to the time it takes for me to complete the job), I am at fault.
Positives to take away from working freelance on Fiverr:
Although working with difficult buyers left a sour taste in my mouth, this isn't Fiverr's fault and there will always be difficult people in the world so it's better to get used to it and find a way to stay positive - the money helps.

The platform still provided me with a great opportunity to take on interesting, weird work that I would never have thought of making on my own. These sorts of things are great portfolio fillers and can give an insight into your skillset so it's great when a customer is having trouble describing something because you know it gives you a chance to show off your skills as a 3D modeller.

And on top of that, it was always really nice to hear people's kind words when a product they only had in their heads or on scraps of paper was fully realised by me - it's always good to hand something over that the buyer is really happy with.
Conclusion:
Thankfully, my girlfriend was able to support the both of us and our dog
Pedro
throughout this time.
If it wasn't for her, Fiverr definitely wouldn't have been sustainable enough to replace a full time job but is something I will probably continue with on the side.
If you're thinking about freelancing on Fiverr - don't quit your day job.
Thanks for taking the time to read this blog/rant!
Andy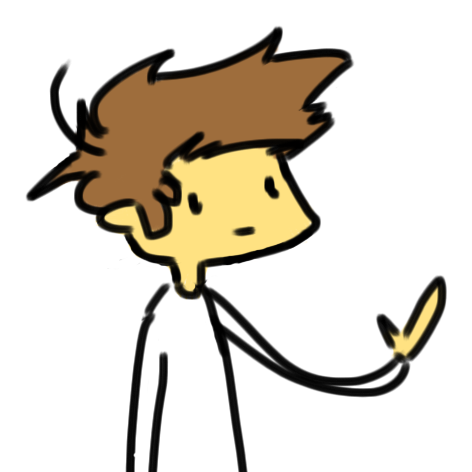 If you require 3D modelling services or you if you just want to talk about 3D modelling, feel free to get in touch with me
here
or on
LinkedIn
!